I will admit that I am a Canon bigot – I love Canon and have exclusively used their cameras and lenses for more than 30 years. I have always bought Canon lenses rather than other brands, partly because of loyalty, but also because their products are awesome and they have always fit my needs, namely fast glass.
A quick rundown of my equipment list (HERE) shows how I love prime lenses, bokeh and fast glass, to that end, I am VERY excited about the new lenses announced by Sigma this week. I have used Sigma art series lenses before while doing contract work for zulily and was very impressed with them Their all metal construction and heavy feel is very reassuring.
First up is the Sigma 14mm ƒ/1.8 DG HSM Art which is touted as the worlds first ƒ/1.8 prime lens at the 14mm focal length. I love, love, love my Canon EF 14mm ƒ/2.8L II USM, but I'm really looking forward to getting my hands on this lens and experimenting with the bokeh it can create.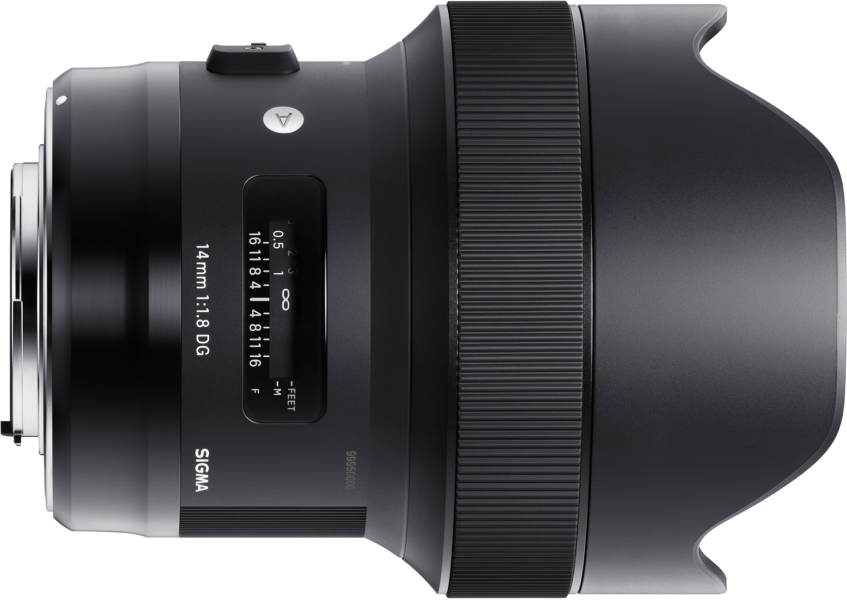 "The SIGMA 14mm F1.8 DG HSM | Art is the true high-speed ultra-wide-angle lens for which so many photographers have been waiting. Although some zoom lenses are available that can cover 14mm, the large diameter delivering F1.8 brightness is a singular advantage. Going beyond fast shutter speed, this lens can capture a swarm of fireflies with crystal clarity, a beautiful bokeh effect, and outstanding control of light streaking." – Sigma
This fast wide prime features the same large aspherical element used in the Sigma 12-24mm F4 Art to control distortion and create stunning imagery. An updated Hyper Sonic Motor (HSM) provides fast and accurate autofocus while 3 Premium FLD and 4 SLD glass elements control chromatic aberration and sagittal comma flare. Building on the highly reputable Art line, the Sigma 14mm ƒ/1.8 DG HSM Art is designed to resolve the latest high megapixel DSLR sensors. Like each and every Global Vision Lens, the Sigma 14mm ƒ/1.8 DG HSM Art is handcrafted at our single factory in Aizu, Japan and undergoes individual evaluation before leaving Sigma's facility.
---
Next up is the Sigma 20mm ƒ/1.4 DG HSM Art which is said to be a state of the art wide-angle prime lens designed for Full Frame cameras but will work with APS-C sensors as well
I loved my Canon FD version of the 20mm circa 1987. It was tack sharp, but the EOS version of this lens was introduced in 1992 and this is a focal length that Canon has been sadly lacking in updates for decades now.
About 15 years ago I bought a Canon EF 20mm ƒ/2.8 USM and returned it about two weeks later. It was, simply put, a terrible lens. It wasn't very sharp wide open, was terrible in the corners and had an unacceptable amount of distortion to it. Thinking I maybe got a runt of the litter, I borrowed two other lenses over time and found they all had the same shortfalls. That Canon has let this focal length be neglected for more than 30 years is a shame.
So when Sigma announced a REALLY fast 20mm I was in love, and the reviews seem to be in line with other Sigma glass – Outstanding!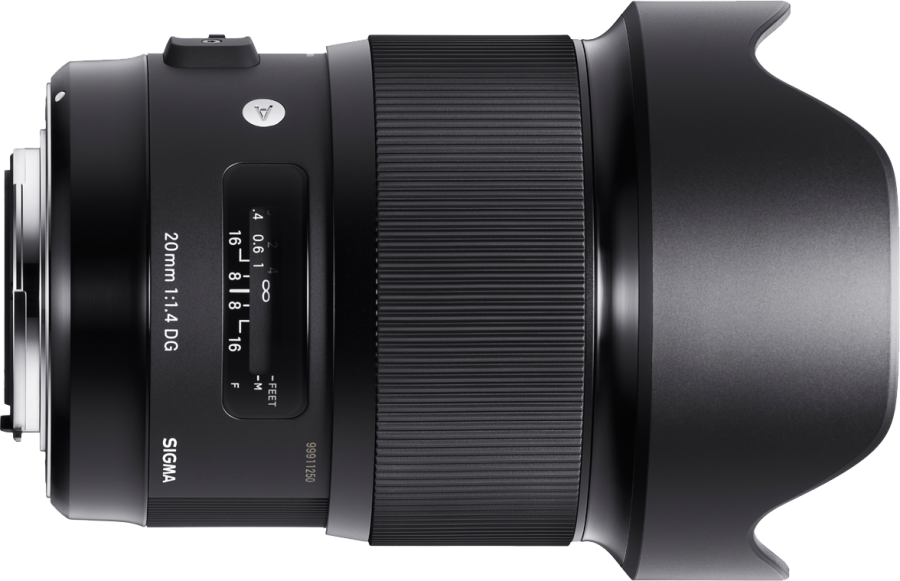 Using over 50 years of lens making experience, particularly the knowledge gained from the 35mm ƒ/1.4 Art and the 24mm ƒ/1.4 Art, the 20mm ƒ/1.4 Art is the widest large aperture Art lens to date. The latest optical design allows for the utmost in image quality with careful attention paid to edge to edge performance. Through decades of experience in lens design and Sigma Global Vision lens manufacturing, the 20mm incorporates both "F" Low Dispersion (FLD) glass, and five Special Low Dispersion (SLD) glass in a design of 15 elements in 11 groups. The combination of advanced optics and optimized lens power distribution minimizes spherical aberration, axial chromatic aberration and field curvature, producing outstanding image quality. With class leading performance, this lens is ideal for landscape photography, videography, astrophotography, lowlight/indoor photography and event photography.
As with all Global Vision lines, the 20mm will be tested using the proprietary "A1" measuring system ensuring the highest standard of operation. The Sigma 20mm Art is compatible with the USB dock to update and customize and is also compatible with the Mount Conversion Service. A staple procedure for the Global Vision lines, every lens will be tested using the proprietary "A1" measuring system.
---
I love my Canon 135mm ƒ/2.0 and will probably keep it around, but I am excited about the new Sigma 135mm 1.8 DG HSM Art which is a medium telephoto prime lens designed for modern high megapixel DSLRs. Yes, that extra light is worth spending a bucket for, and I'm sure I will be adding this to my stable soon.  Thats the reason I have a Canon 50mm ƒ/1.0 instead of the ƒ/1.2 and a 200mm ƒ/1.8 instead of the ƒ/2.0.
Okay, well maybe THIS has something to do with it too :-0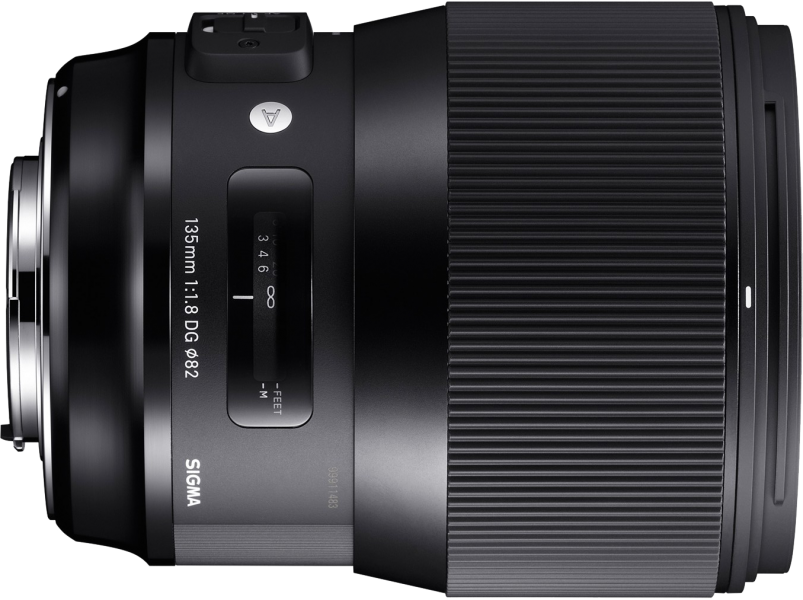 "With resolution so crystal-clear that individual hairs can be discerned in a portrait, this large-diameter lens also delivers a beautiful bokeh effect, giving photographers everything they need. It is ideal for close-ups and full-body shots, with subjects standing out against a pleasantly blurred background." – Sigma
A new large Hyper Sonic Motor produces significant torque to the focusing group for better speed while the acceleration sensor detects the position of the lens and compensates for such factors as gravity to help aid in focusing performance. This state-of-the-art prime lens touts a dust and splash proof construction for guaranteed performance in any condition and its large 1.8 Fstop allows for more creative control over imagery. A stunning compression effect make the Sigma 135mm ƒ/1.8 Art the ideal portrait lens while its large aperture help with event photography and much more. Like each and every Global Vision Lens, the Sigma 135mm ƒ/1.8 DG HSM Art is handcrafted at our single factory in Aizu, Japan and undergoes individual evaluation before leaving Sigma's facility.