This is the seventh in a series of assignments that I had for the Dave Thomas Foundation for Adoption. This was a very meaningful project for me, as I too was adopted, but I had found a forever family when I was only months old.  Many of the children I documented in this series were not so fortunate, spending years in a system that passed them from one home to another until DTFA stepped in and helped them find a stable home life and loving forever family.
---
Greg and Pam Caldwell were considering adoption. They'd talked to a friend of theirs, a Wendy's Wonderful Kids Recruiter, and she'd told them about a little boy named Douglas. Pam had stuck a picture of Douglas to their fridge with a magnet. They saw it each day as they deliberated. One day during this process, Pam took another one of her children to the pediatrician for a routine visit.
"I walked into the waiting room and there was Douglas," Pam says. "I knew it was more than a coincidence. I decided right then we had to adopt him."
Even so, the Caldwells were a bit apprehensive. Douglas required a high amount of care. Although he was seven, he wasn't eating solid food, walking or speaking. Since being adopted, however, Douglas has made a lot of progress. He's 10 now, and eats table food, walks and even has a few words. He also loves helium balloons.
Soon after adding Douglas to their family, they decided to add a daughter, Neveah. Even though they'd learned to care for Douglas, the Caldwells wondered if they could handle two. "Neveah is wheelchair bound, so we were afraid that we wouldn't know how to care for her," Pam recalls. "Now it's just second nature." It hasn't always been easy, but it's always been fulfilling. "It's worth the struggles. It's worth everything you go through. They just have so much love."
"You don't have to be smart. You don't have to be rich. You just have to give them your time. And they give you back the best unconditional love you can get." – Pam Caldwell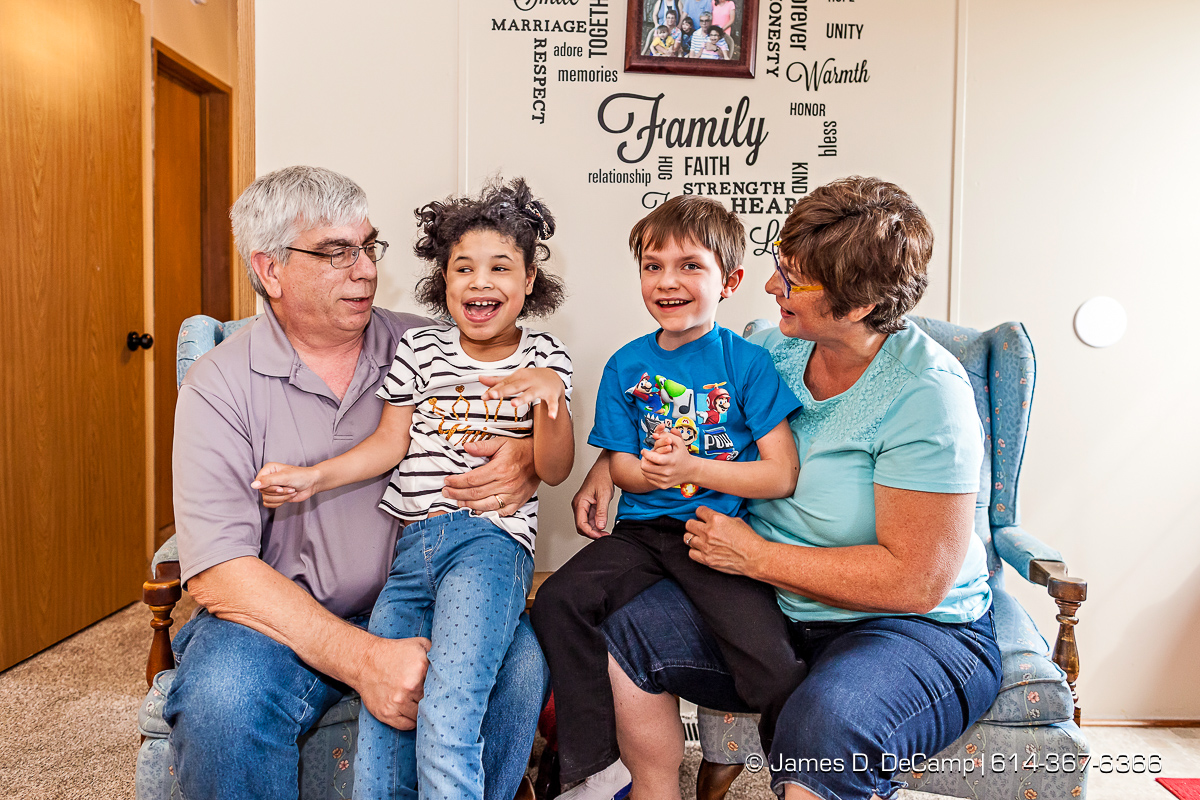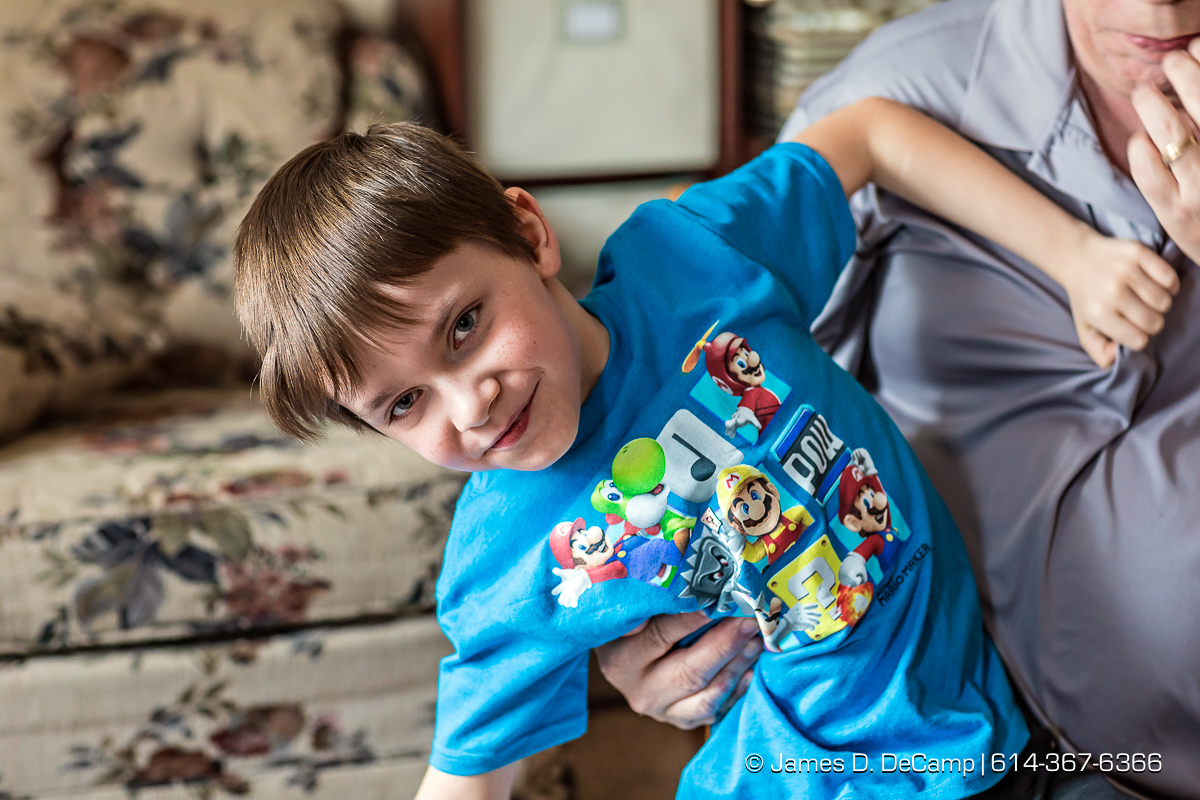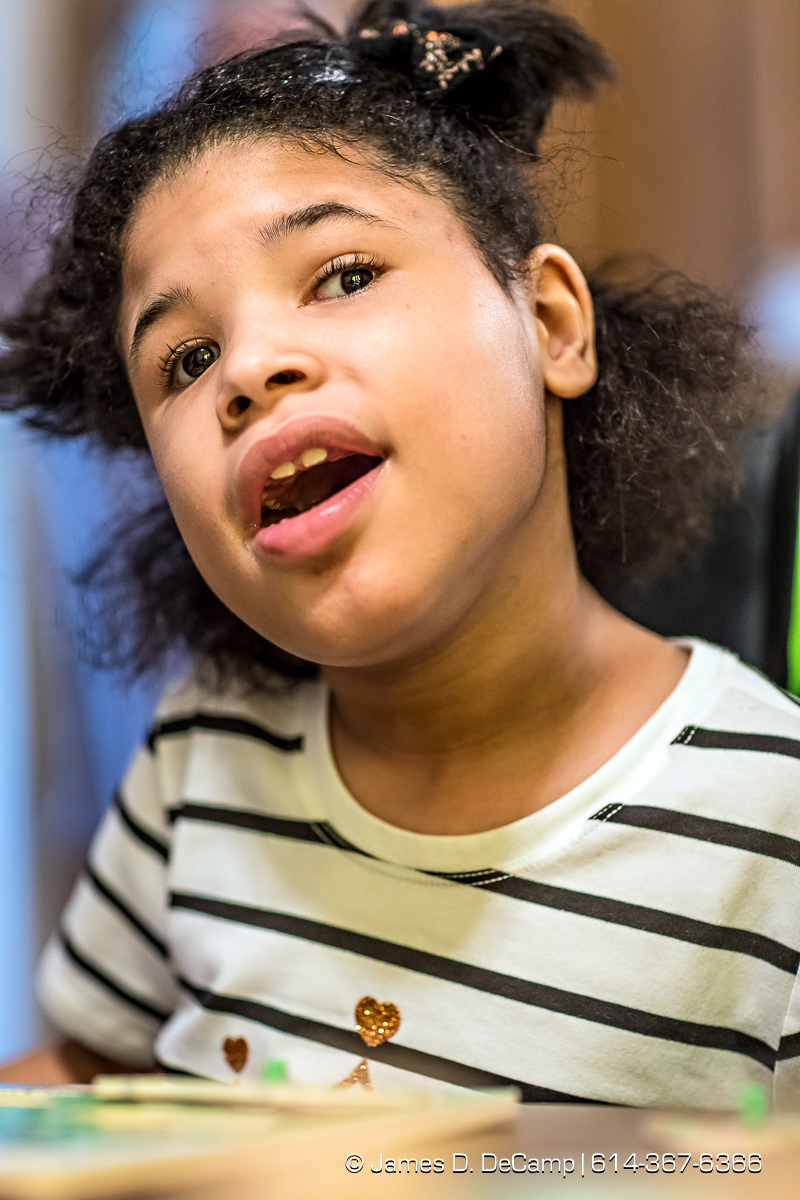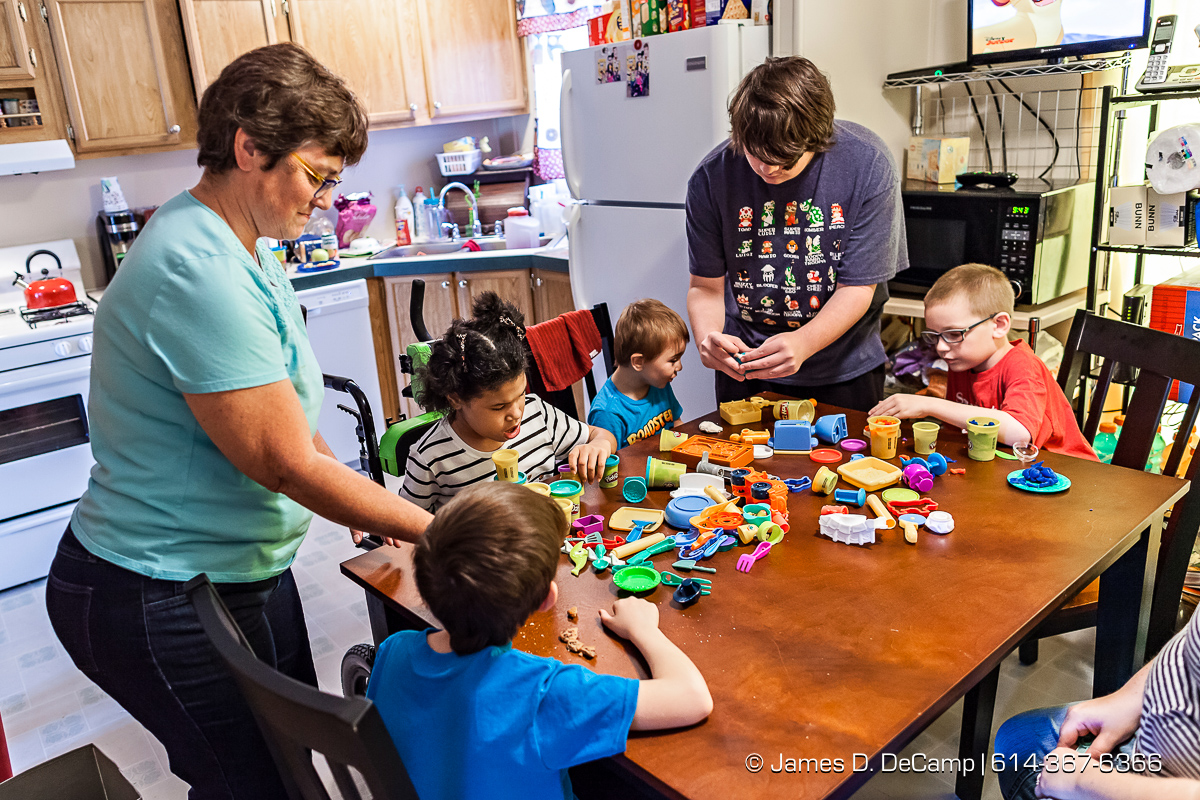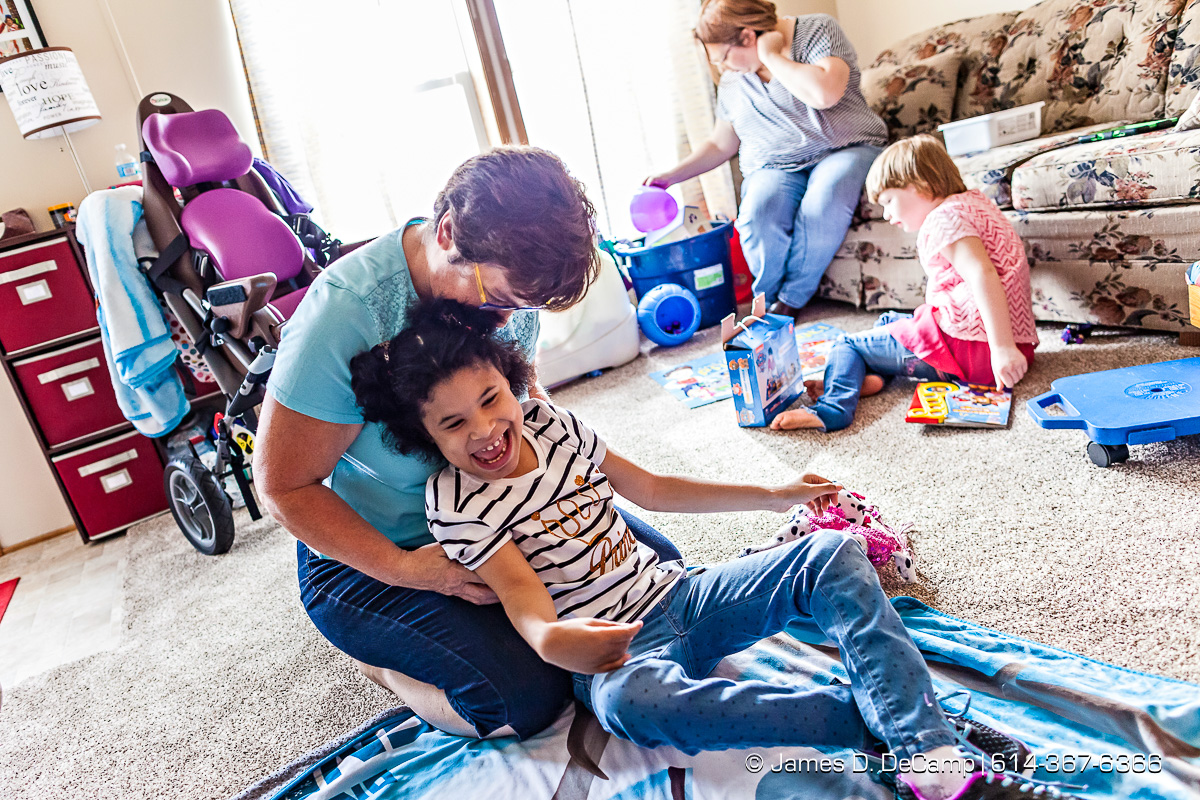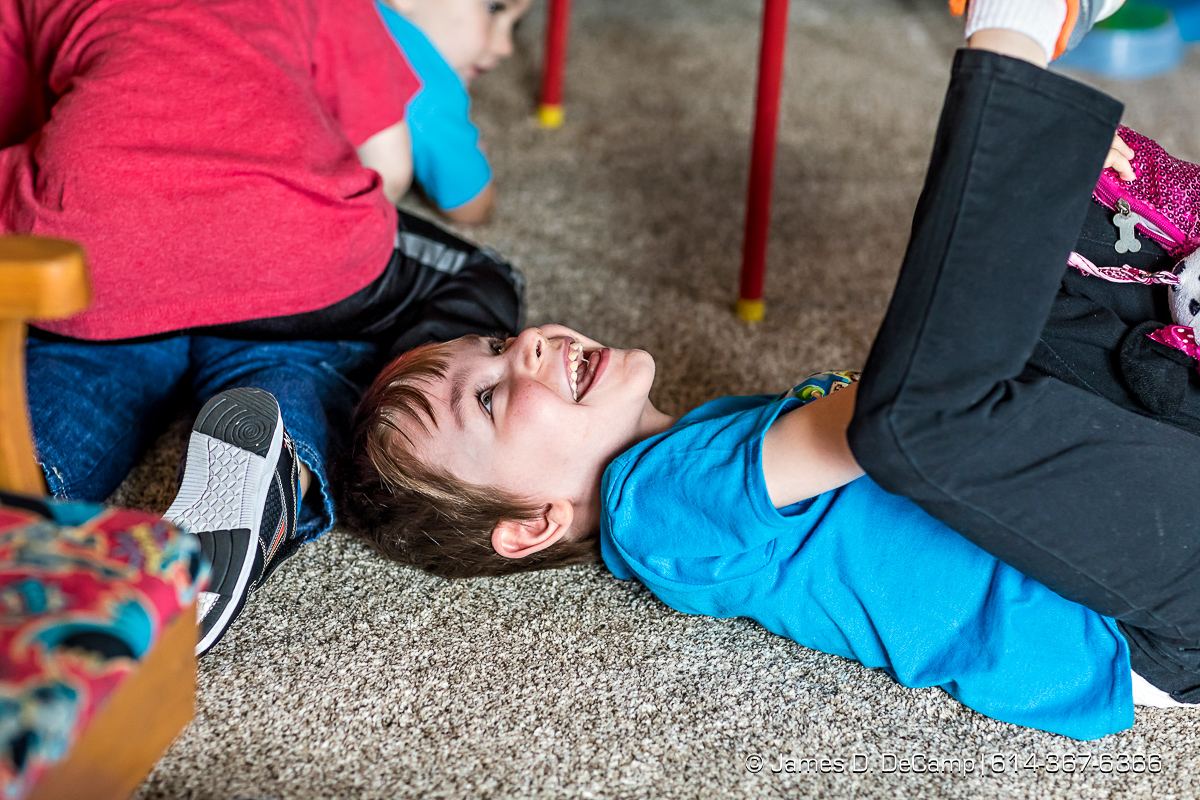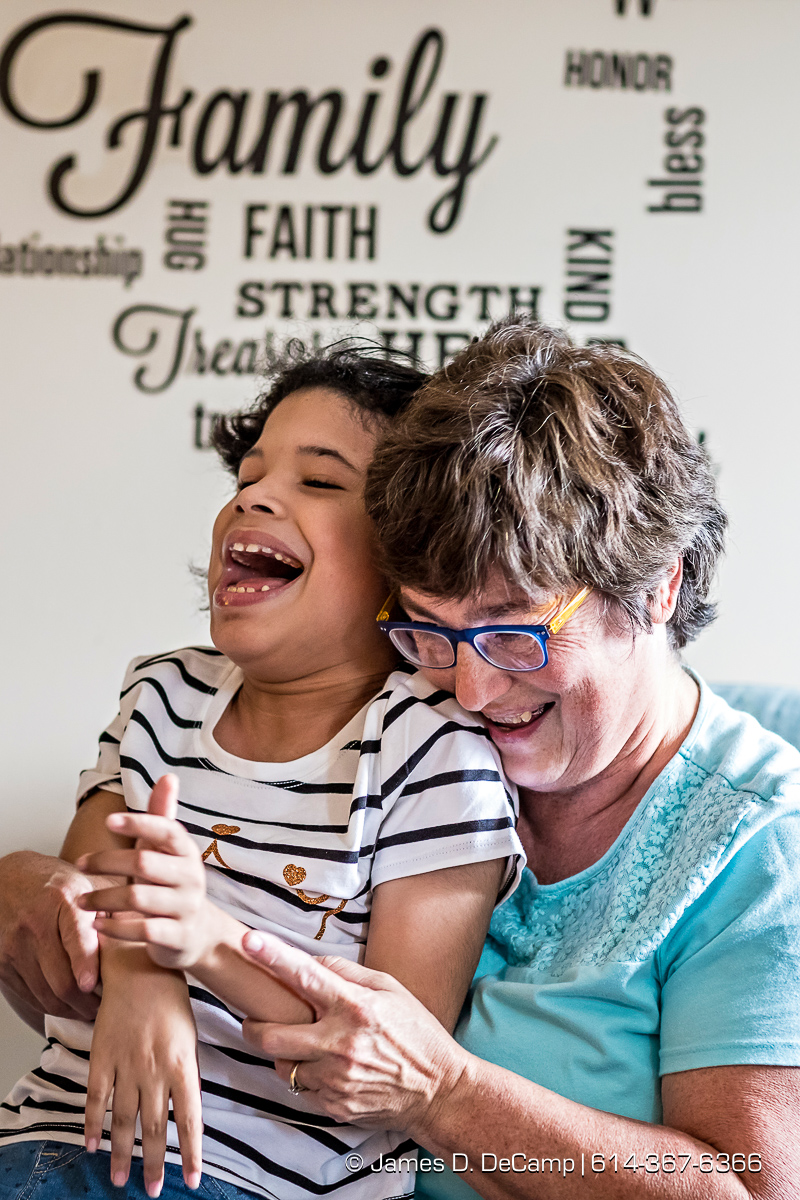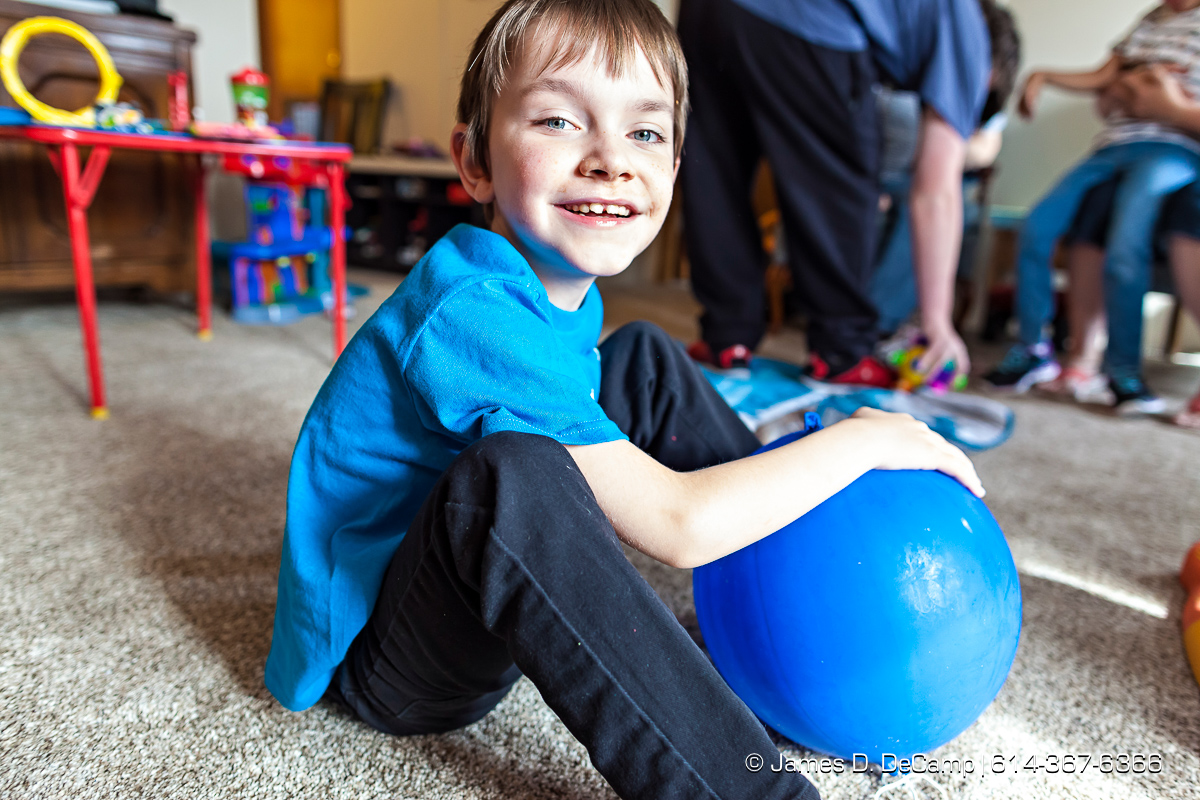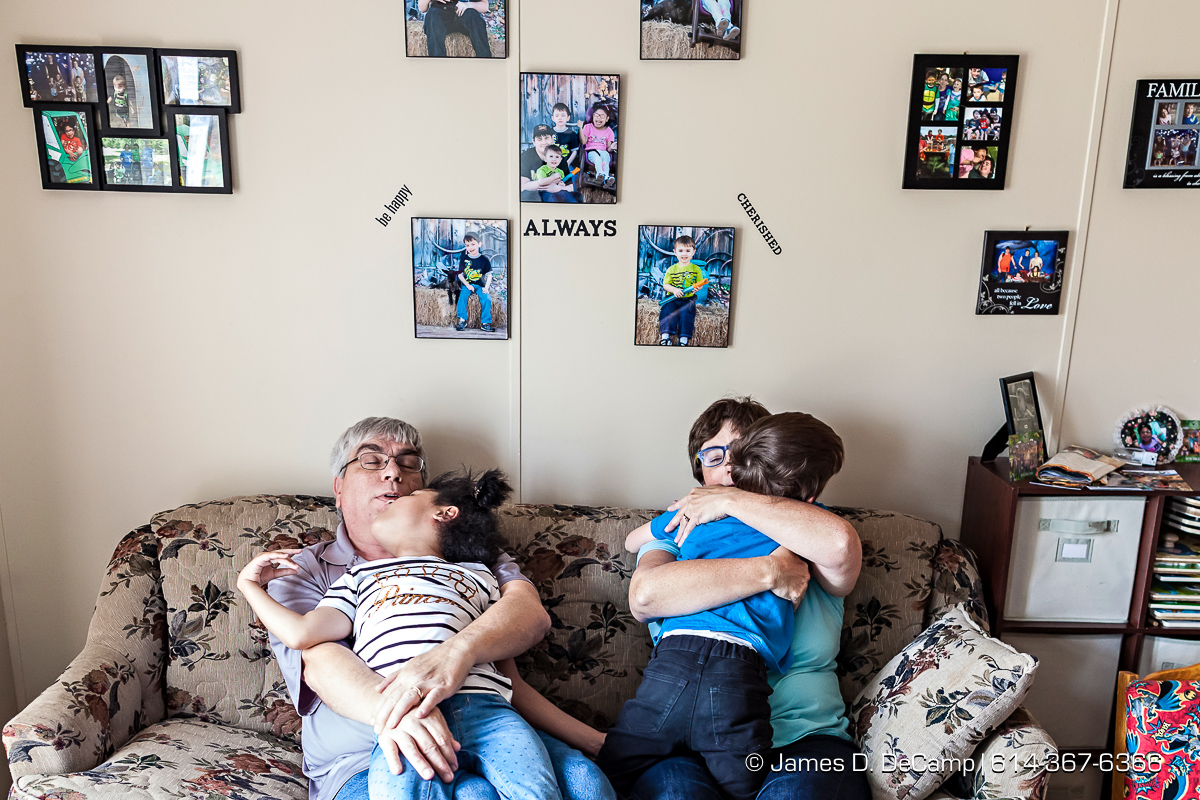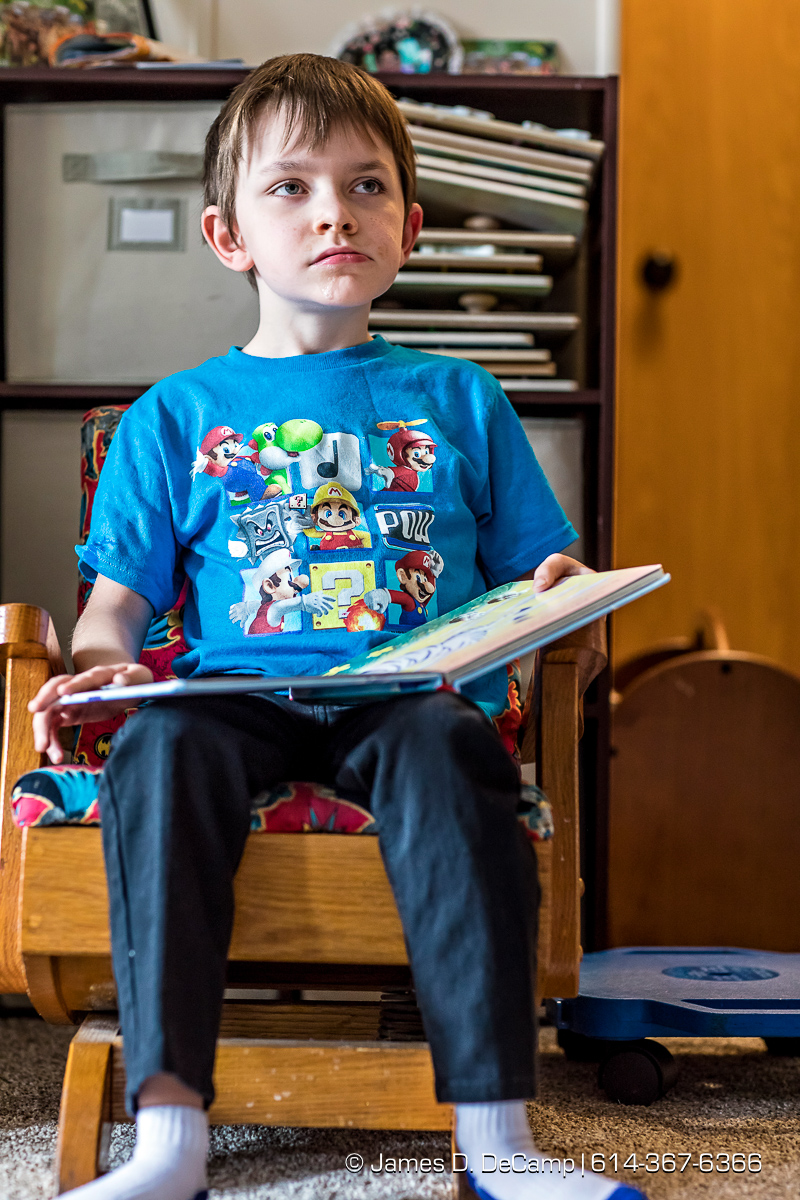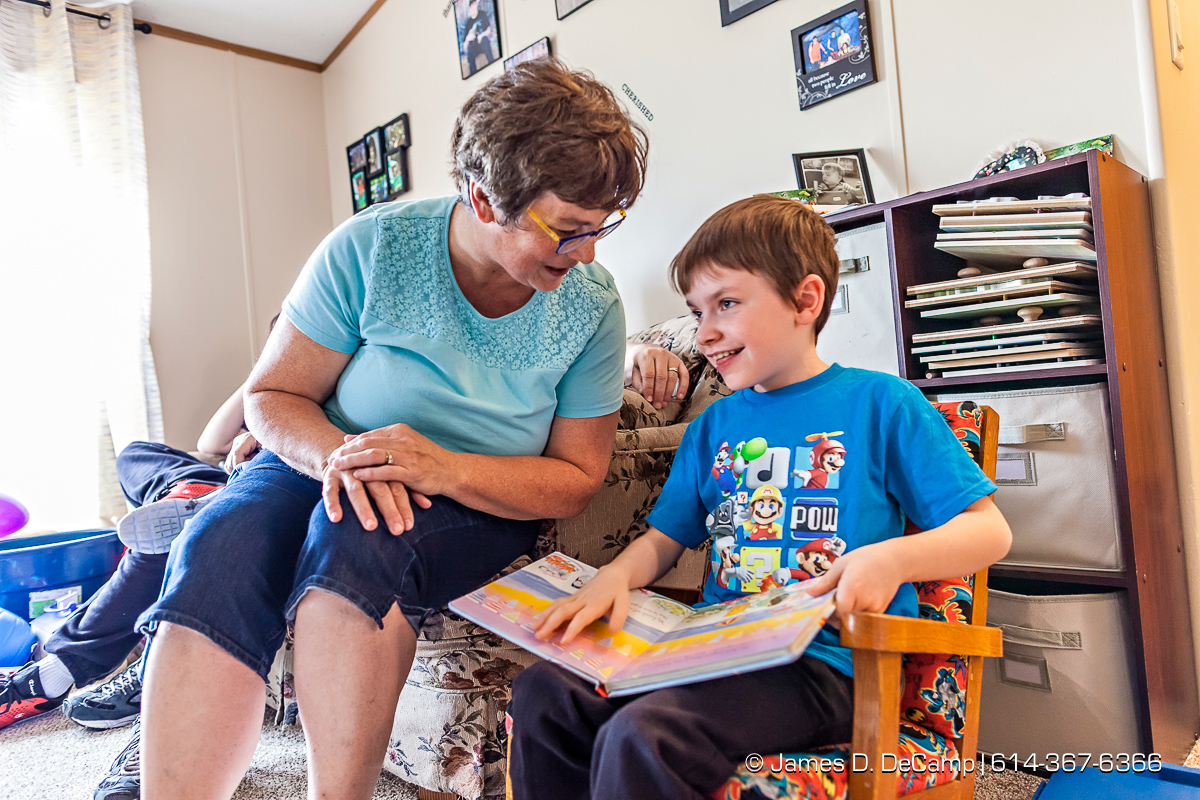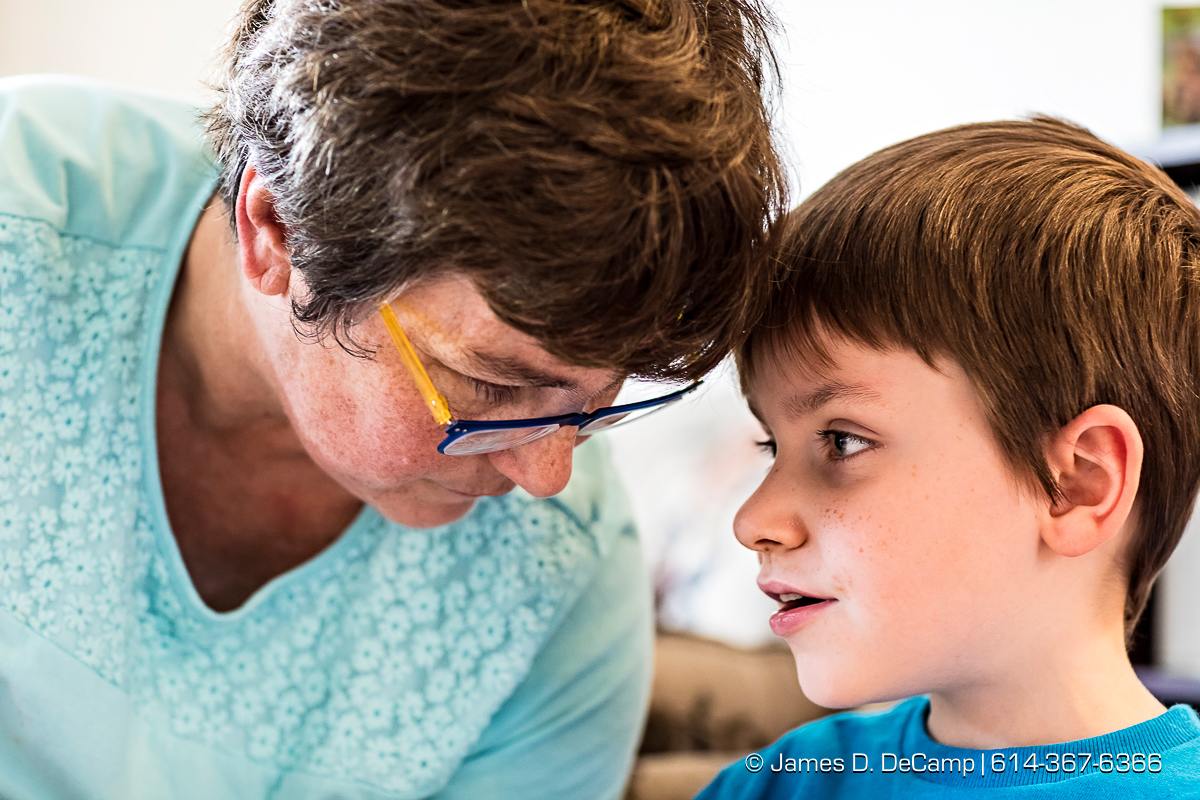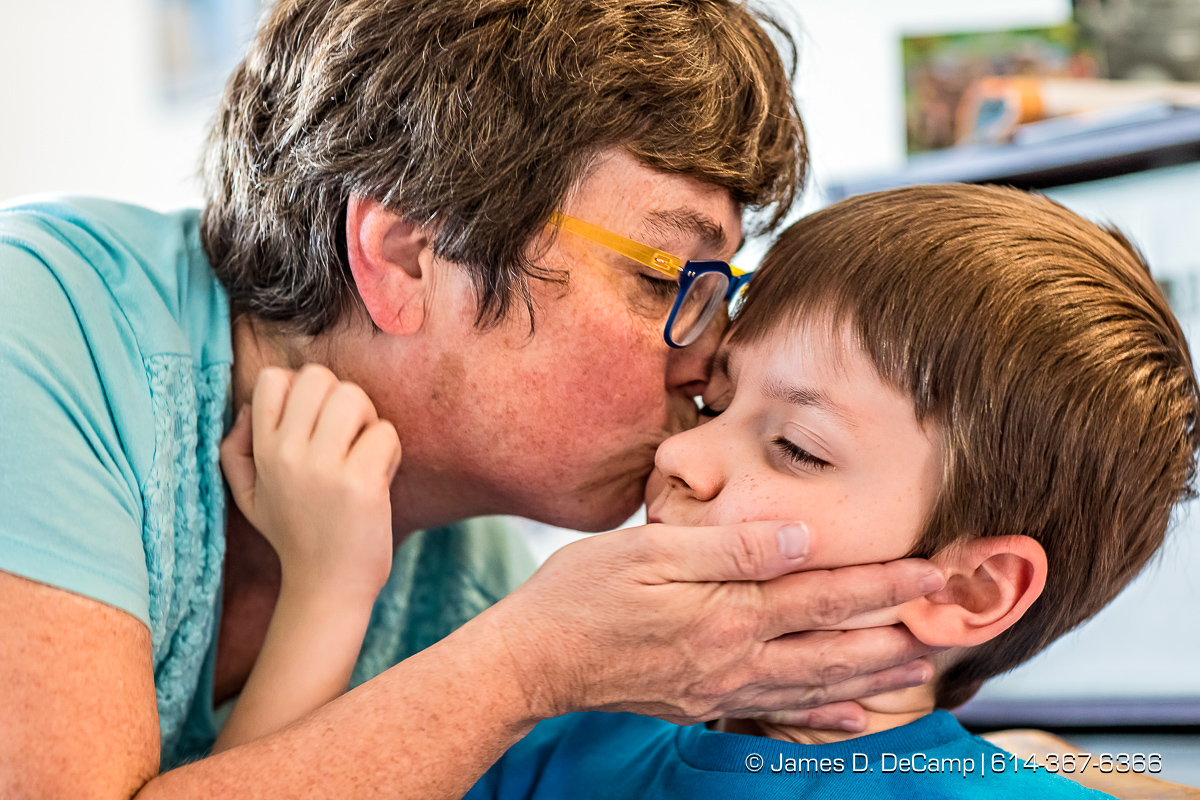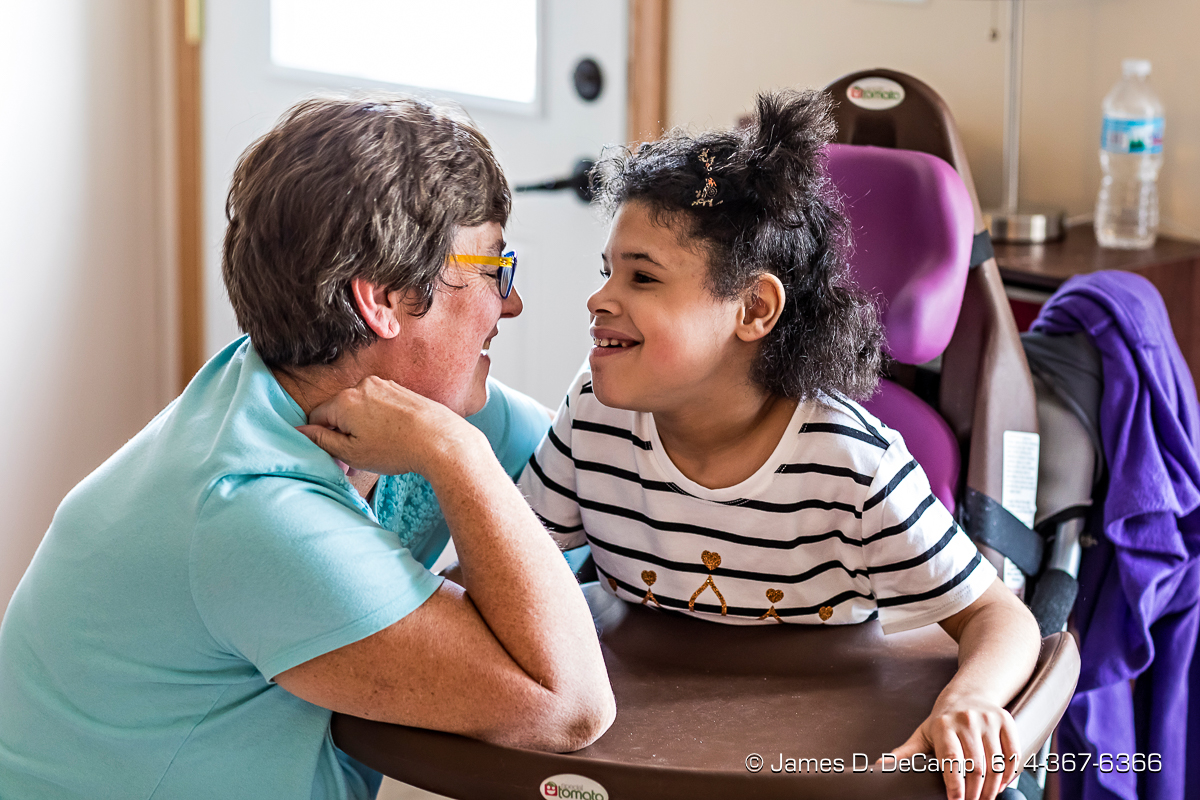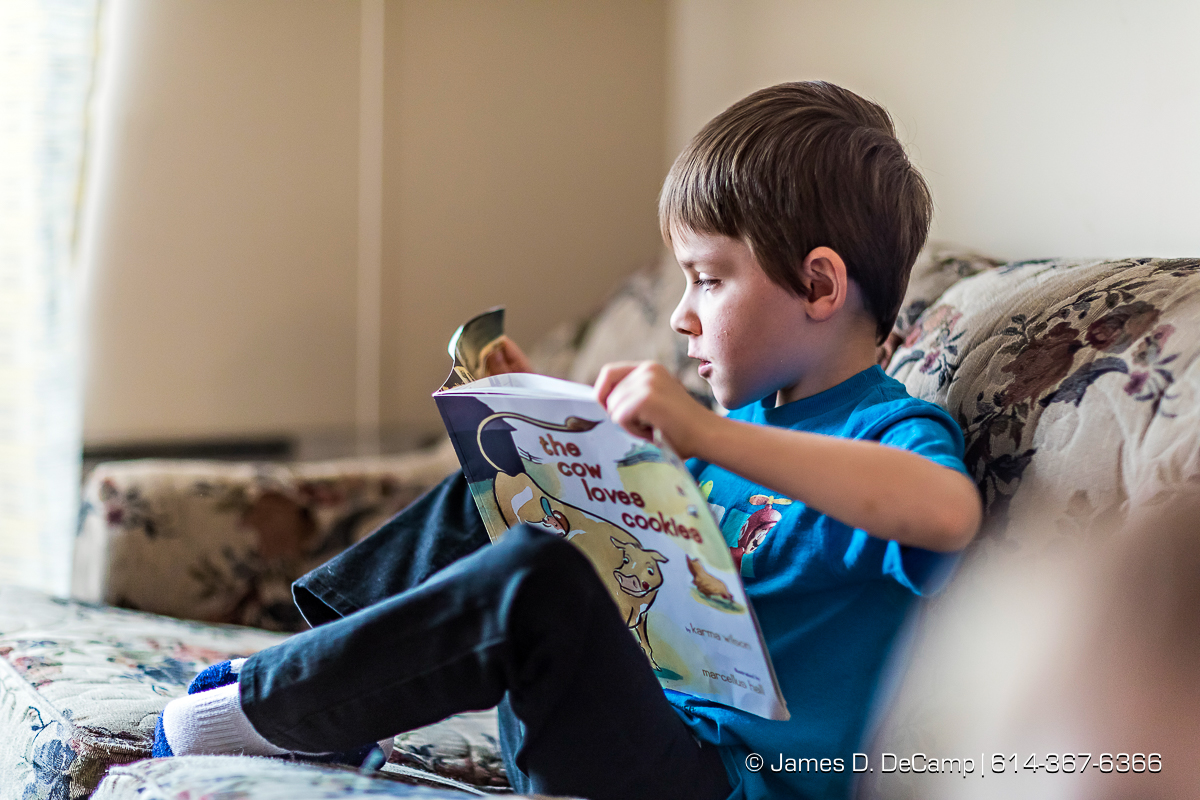 Below is an except from a Readers Digest article written by Jen Babakhan about the Caldwell family:
Pam and Greg Caldwell had raised three children already when Pam felt like she had room in her heart and life to raise more. With her husband working late nights, and her 17-year-old son busy with his own friends, Pam found herself with plenty of free time that she wasn't accustomed to. She explains, "I've only raised kids during my adult life—it's all I was used to. I told Greg that we should consider fostering children." Although they originally had no intentions of adopting, they received a five-week old baby in 2014 that became their adopted son after three years. "That's our Dominic," Pam tells Reader's Digest. "Life hasn't been boring since," she adds.
After fostering for two years, Pam became friends with a social worker for Wendy's Wonderful Kids, and jokingly asked her what children she had available. That's when the social worker handed Pam an information sheet highlighting Douglas' information, and Pam knew she needed to tell Greg about the little boy. Douglas had been in foster care since he was three, and when he was placed in the foster system was the victim of severe neglect. Pam explains, "Doug came to us not walking, talking, and eating baby food. He was scared of the dark and sleeping in a crib." Doug's improvement since being with the Caldwells has been drastic and rapid. She continues, "He now eats regular food, he will try to say what he wants, and he is walking, which was our biggest challenge. He sleeps in a twin bed and we slowly transitioned him to only needing a small night-light to sleep with. He has done so much in a short time. We can't wait to see where he goes with his life. He just needed a good start."
The Caldwells had two adopted sons, in addition to their three grown children, and yet Pam knew that she wanted to add another child to their family, a girl. After contacting the social worker, Pam says she was frightened by the child she was presented with: Nevaeh, a five-year old in the foster system since she was two, who had been so brutally abused as a baby she was now confined to a wheelchair with severe disabilities. Pam recalls, "She scared us—she had a lot of problems. I talked Greg in to going to visit her and that's all it took for her to become a daddy's girl. After our meeting and learning everything we needed to know to care for her, we brought her home in March of 2015."
Pam and Greg don't think their stories of adoption are anything remarkable, they simply met a need that was placed in their path. Pam explains, "We knew they needed us, and we looked past their disabilities. Really, we found out that we needed them so much more than they needed us. They have shown us what we really are capable of handling."
Nevaeh has blossomed in the Caldwell family, and she is now making leaps and gains once thought impossible. "Nevaeh would repeat what you said to her when we first got her, and never noticed people coming and going. Today, you can have a conversation with her. She can do just about anything on her iPad, and she makes some decisions on her own. She is smart, and learning to read. She amazes me every day with something new. She knows all of our family members and talks all the time."
Pam cautions others who fear adopting a child with special needs from focusing on the wrong thing. She advises, "Look past the words 'special needs.' Those are just words. See the child."
---
Considering adoption?  Please check out this guide
Also, please prayerfully consider your financial support of this great organization.